Friday Report - January 27, 2023
This week in the General Assembly, the Senate continued to debate an education scholarship bill that would allow public funds to be used for students to attend private and religious schools. The House did very little on the floor, continuing to work mostly in subcommittees taking up budget requests and other bills. Governor Henry McMaster also gave his State of the State before the General Assembly on Wednesday evening. Bills of interest are discussed below:
Revenue, Finance and Economic Development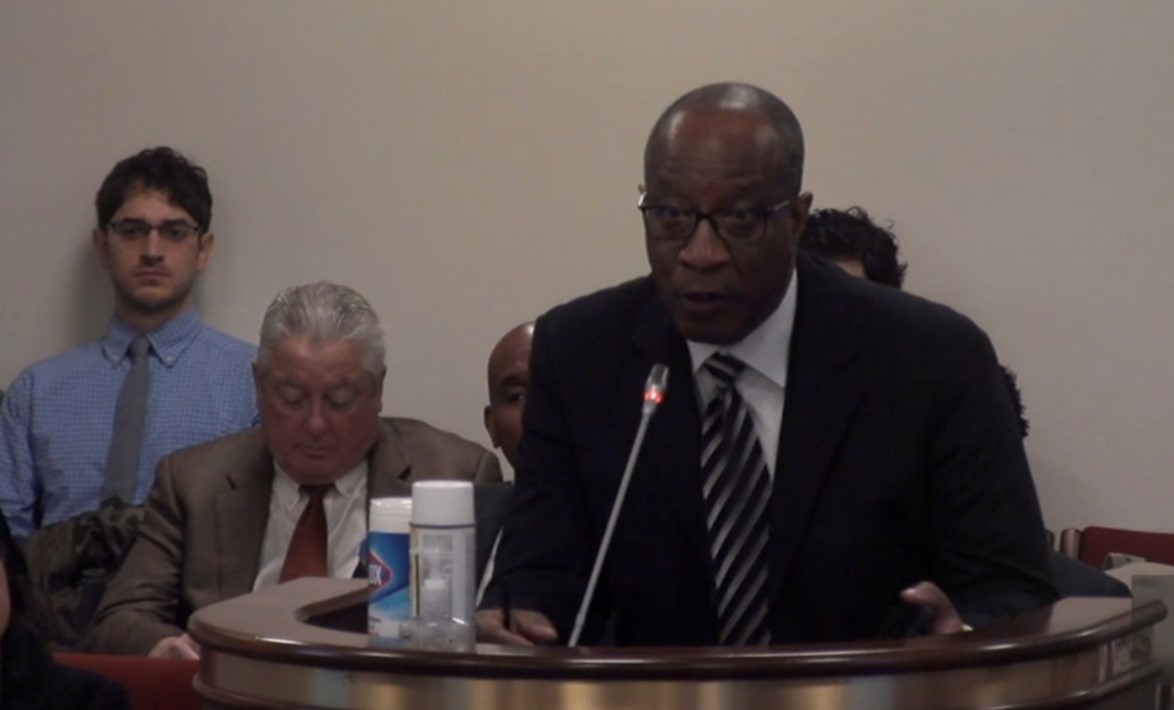 American Rescue Plan Act (ARPA) – H. 3604. This legislation would provide for the expenditure of funds from the Contingency Reserve Fund for economic development projects and for the expenditure of federal ARPA funds that were disbursed to the State under the American Rescue Plan Act of 2021. H. 3604 also clarifies that funds previously distributed to the ARPA Resilience Account under Act 244 of 2022 may be used for the acquisition of property throughout the state in an effort to increase resilience.
Under the current House proposal, $500 million would be appropriated from the Contingency Reserve Fund to the Department of Commerce for infrastructure funding for qualifying economic development projects that were authorized by the Joint Bond Review Committee (JBRC) and the State Fiscal Accountability Authority (SFAA) during FY 2022-23.
The joint resolution also authorizes that the remaining $586,633,226 in ARPA funds disbursed to the state last year by the U.S. Department of Treasury be appropriated to the Rural Infrastructure Authority (RIA) – ARPA Water and Sewer Infrastructure Account. These funds must be used only toward existing grant applications that were submitted in September of 2022. Additionally, $86.6 million of this allocation to the RIA must be reserved for existing grant applications that are considered to be "economically significant" as determined by the Secretary of Commerce. H. 3604 received a third reading in the House this week and has been referred to the Senate Finance Committee.
Public Safety, Corrections, and Judicial
Bond Reform – H. 3532. This bill would provide a five-year enhancement for persons who commit additional crimes while on pretrial release after posting bond. It would also prohibit additional bonds for persons charged with committing certain crimes while they are out on bond for other charges. Finally, the bill would require a full cash bond for a person charged with certain crimes. SCAC testified before the House Judiciary Criminal Laws subcommittee about the potential fiscal impact this bill would have on jails and detention centers. The subcommittee adjourned debate on H. 3532 but will have another hearing on it as early as next week to hear additional testimony.
Trafficking Fentanyl – H. 3503. This bill would create the criminal offense of trafficking in fentanyl. The House Judiciary Criminal Laws subcommittee amended the bill to increase the penalties and gave the bill a favorable report as amended.
County Government and Intergovernmental Relations
Permit Extensions – H. 3209. As originally drafted, this joint resolution would provide for the extension of certain permits, certificates and other governmental approvals affecting economic development within the state. For development approvals that are current and valid at any point between January 1, 2018, and ending on December 31, 2023, the running of the clock regarding the period of validity and any associated vested rights are suspended. Last week, the House Judiciary Constitutional Laws Subcommittee amended the bill to delete references to several state and federal permits that cannot be extended beyond a period of five years. Examples of permits that were removed from the bill include approvals of stormwater management plans that are granted by a local government or the Department of Health and Environmental Control (DHEC) and 401 Water Quality Certification Permits that are issued by DHEC.
The House Judiciary Committee further amended H. 3209 this week so that the legislation no longer impacts existing county development plans and building permits. The amendment also shortened the start date for permit extension from January 1, 2018, to January 1, 2020. H. 3209 received a favorable report, as amended, and is pending a second reading on the House calendar.
Right to Grow Act – H. 3432. This legislation would provide that a farm, farm operation, or agricultural composting operation may not be considered to be a public or private nuisance if such an operation is in compliance with applicable state and federal laws, rules, and regulations. The bill would also authorize the Commissioner of Agriculture to investigate all complaints involving a farm, farm operation, or agricultural operation and provides that a farm or agricultural composting operation that is located in an area where agricultural activities are permitted may not be considered in violation of a municipal ordinance if the operation conforms to best management practices as determined by the Commissioner. The House Agricultural Subcommittee adjourned debate on H. 3432 after noting that more stakeholder input was needed to improve the language of the bill.
Veterans' Trust Fund – S. 317. This bill reorganizes the Board of Trustees for the Veterans' Trust Fund of South Carolina by reducing the number of board members from 19 to 11. With the advice and consent of the Senate, the Governor shall appoint the board consisting of one member from each congressional district of the state, two members from the state at large, and two members who represent veterans' service organizations. Of the 11 appointed members, at least four must be United States Armed Forces veterans. The Secretary of the Department of Veterans' Affairs shall serve as the Executive Director of the Trust Fund and an ex officio non-voting member of the board. Further, the bill provides that individuals appointed by the Governor from each of the congressional districts shall serve four-year terms, and the remaining initial appointees shall serve two-year terms.
After substantial testimony, including from Todd Humphries, Cherokee County Veterans Affairs Officer, a Senate Family and Veterans' subcommittee amended the bill by increasing the number of United States Armed Forces veterans from four to six. The subcommittee gave the bill a favorable report, as amended and S. 317 will be on the next full committee's agenda.
SCAC's Counties Connect: A Legislative Action Day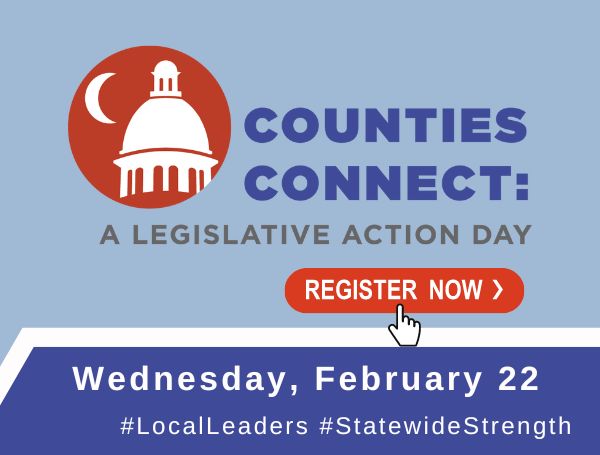 Join your colleagues from across the state for SCAC's Counties Connect: A Legislative Action Day on Wednesday, Feb. 22, at the USC Alumni Center in Columbia. This event provides an excellent opportunity for county leaders to connect with local delegation members and advocate for issues important to their counties. All county officials are encouraged to participate in the daylong event that includes a legislative briefing, a trip to the State House during session, lunch, and an evening reception with legislators at the Palmetto Club.
Learn more and register online.
Reserve your room at the Hilton Columbia Center by Feb. 3 to get the special SCAC block rate.
Stay in town for more learning opportunities. The Institute of Government for County Officials and Council Chairperson Workshop will be Feb. 23 at USC Alumni Center. Learn more and register here.
---
Newly-Introduced Legislation
View/Download Full Text for Newly-Introduced Legislation
Note: If you would like to offer comments to the SCAC staff, please call us toll-free at 1-800-922-6081, fax to (803) 252-0379, or send an email. You can also go to www.scstatehouse.gov and click on "Legislation," then "Introduced Legislation."