Registration and Election Officials

Welcome to the South Carolina Association of Registration and Election Officials (SCARE) Webpage. We hope you find this site useful, and we encourage you to contact us with comments and suggestions on how this web site can serve you better.
The purpose of SCARE is to provide a forum for registration and election officials to study, discuss and recommend improvements in registration/election laws; to exchange ideas and experiences; to promote and encourage education for officials; to distribute information about registration/election laws; and to promote legislation which will endorse the efficiency of the registration and election process in South Carolina.
S.C. Voter Registration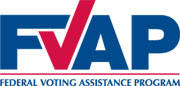 Absentee Voting Assistance to Uniformed Services Members and Citizens Living Outside the U.S.
Registration and Elections