Friday Report - May 19, 2023
As indicated in last week's Friday Report, Governor Henry McMaster called both chambers to return to work this week. Because there is no sine die resolution, the General Assembly can take up any bills that are pending. The Senate met briefly on May 16 without taking up any bills and did not meet the rest of the week. The House debated several bills, but spent most of its time debating the six-week abortion ban bill (S. 474), which it passed and sent back to the Senate with amendments.
The House will reconvene on Wednesday, while the Senate will meet on Tuesday. In addition to any other bills lawmakers decide to consider, they will take up any conference committee reports that are completed. The budget conference committee has met but has not completed its work on the budget. SCAC will continue to report on any new developments.
Bills of interest are discussed below:
Revenue, Finance and Economic Development
Budget – H. 4300. The budget conference committee met throughout the week to finalize appropriations and provisos for 2023-2024. The conferees are Reps. Bannister, Herbkersman, and Weeks and Sens. Peeler, Setzler, and Alexander. Both chambers increased funding to the Local Government Fund (LGF) by $13,212,234 statewide. This represents full funding to the LGF under the statutory formula. The conference committee did not finish their work on the budget, but SCAC will report on the final version of the budget bill once negotiations are complete.
Police Officers Retirement Earnings Limitation – H. 3425. This bill would remove the earnings limitation for a retiree of the Police Officers Retirement System if the employee is separated from covered employment for at least 12 months before returning to covered employment or if the retiree returns to employment in a critical needs law enforcement position. Also, the bill would remove the earnings limitation for a retiree of the South Carolina Retirement System if the employee is separated from covered employment for at least 12 months before returning to covered employment. The House gave H. 3425 third reading, as amended, and the bill was sent to the Senate.
Public Safety, Corrections and Judicial
Destruction of Utility Systems – S. 330. This bill would modify the penalty structure for crimes involving malicious injury to telegraph, telephone, cable, or electrical utility systems and natural gas infrastructure. Under current law, destruction of such systems or infrastructure is considered a felony offense that is punishable by a fine set at the discretion of the court or imprisonment for not more than 10 years. The bill further provides that certain violations could result in a felony conviction and outlines a tiered penalty structure based on the cost of damage to the utility systems, the danger to the public, and whether the damage involves death or bodily injury.
The Senate amended the bill this week by removing provisions of the fentanyl bill (H. 3503) that was added by the House. An additional amendment was adopted by the Senate that would allow actual, consequential, and potentially punitive damages against any person or persons acting as an accessory that commit violations as outlined in the bill. The House voted to non-concur with the Senate amendments and the bill will likely be referred to a conference committee when the Senate returns next week.
Youthful Offenders Expungement – H. 3890. This bill would add the charge of driving under suspension to the list of offenses that can be expunged under the Youthful Offender Act. The Senate Judiciary Committee amended the bill to further clarify that if a defendant was to receive a driving under suspension offense while sentenced under the Youthful Offender Act, the defendant would still be eligible for the expungement of the arrest and conviction records relating to the original qualifying offense. The Senate further amended the bill so that a defendant convicted of disturbing schools while sentenced under the Youthful Offender Act would also be eligible for the expungement of the arrest and conviction records relating to the original qualifying offense. H. 3890 as amended was given third reading by the Senate and sent back to the House. The House concurred in the Senate amendment and the bill is enrolled for ratification.
County Government and Intergovernmental Relations
First Steps Partnership Board – H. 4023. This bill would revise the composition, manner of appointment, and terms of membership of the Local First Steps Partnership Board. The Senate adopted an amendment on the floor to require each legislative delegation to determine the number of members to serve on the Board and to appoint the members of the Board. However, under the amendment, the legislative delegation may by resolution delegate its appointments to county council. The Senate insisted on its amendment to H. 4023 after the House non-concurred. The Senate conferees are Sens. Scott, Hembree, and Turner. The House conferees are Reps. Erickson, S. Jones, and Tedder. No meetings for the conference committee have been scheduled.
Certificate of Need: Crisis Facilities – S. 343. This bill includes all short-term residential stabilization and intensive crisis services in the definition of crisis stabilization unit facilities and changes the age of the individuals served from 18 and older to five and older. The House gave S. 343 third reading, and it has been enrolled for ratification.
Land Use, Natural Resources and Transportation
Septic Tank Pilot Program – H. 4486. This bill would allow the Department of Health and Environmental Control (DHEC) to create a pilot program in designated areas of the state that would allow septic tank installers to conduct septic tank field evaluation tests for the department. Septic tank installers that are interested in participating in the pilot program would be required to register with DHEC, hold a valid license that is deemed to be in good standing, and must receive written approval by the department. H. 4486 was introduced in the House this week and placed on the calendar without reference before receiving a second reading on Wednesday.
---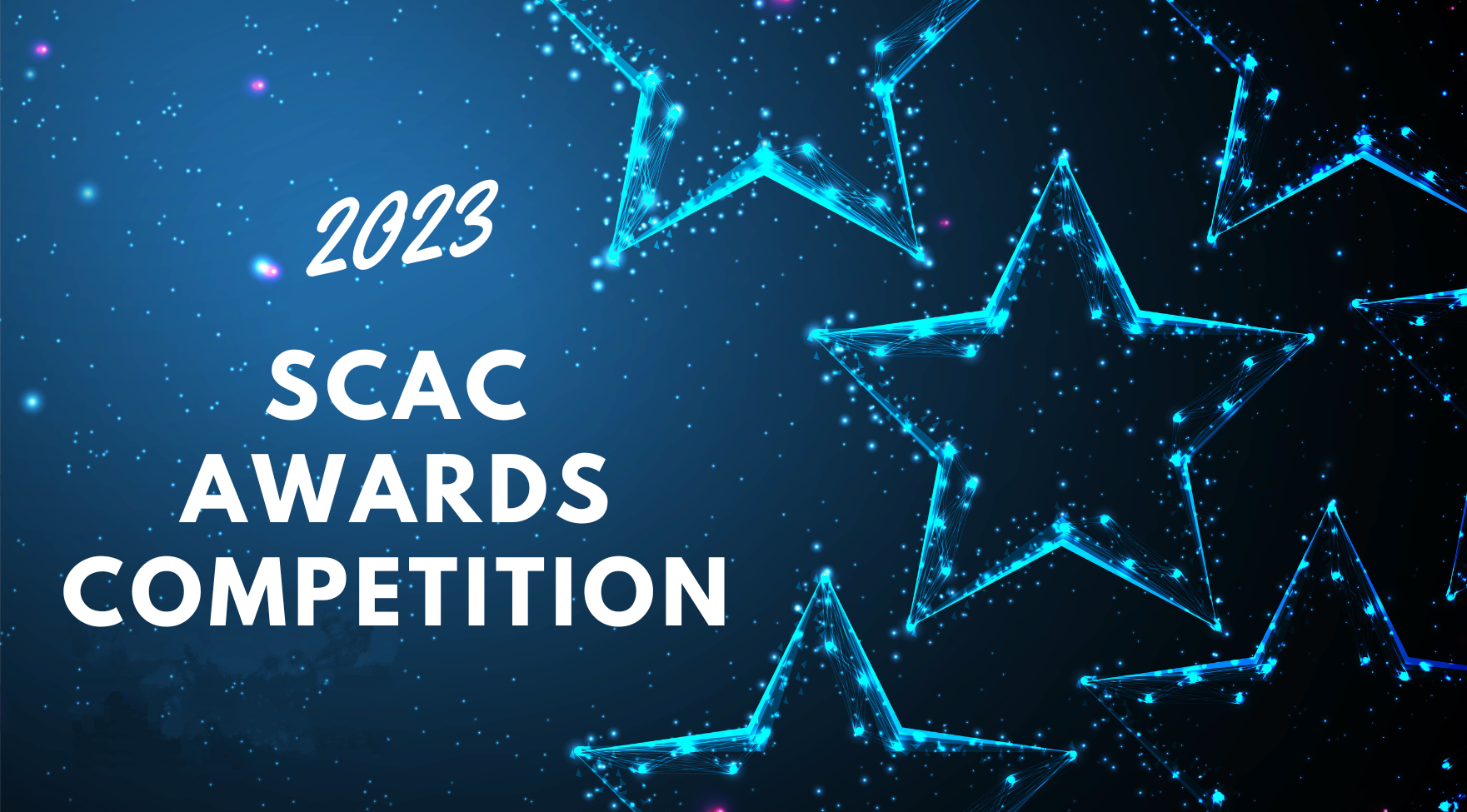 SCAC is pleased to host its 2023 Annual Awards Program Competition on May 24 from 9:00 a.m. – 4:00 p.m. Make plans to watch the presentations live on the
Association's Facebook page
or at
SCCounties.org/livestream
. Take a few minutes to view this year's
Project Summaries
and the
Order of Presentations
to plan your virtual participation.
The J. Mitchell Graham/Barrett Lawrimore Memorial Awards recognize innovative projects completed by South Carolina's counties during the past fiscal year. Winners represent the best qualities of local governance—attention to detail, service to citizens, efficient use of tax dollars, and improvement in the quality of life. They demonstrate how creative problem-solving and collaboration can achieve impressive results, and offer new ideas for other counties to consider.
The J. Mitchell Graham Memorial Award
recognizes counties that address community challenges, implement operational improvements, or enhance their citizens' quality of life in a unique way.
The Barrett Lawrimore Memorial Regional Cooperation Award
highlights the growing need for regional partnerships, strategies, and solutions. Competition for this award is open to two or more political subdivisions (counties or county partnerships formed with cities, towns, districts, or regional government organizations) that worked together on a project.
Winners of the J. Mitchell Graham Memorial Award and the Barrett Lawrimore Memorial Award will be announced, and all entries will be recognized during the General Session during SCAC's Annual Conference on August 2.
---
Ratifications
Note: If you would like to offer comments to the SCAC staff, please call us toll-free at 1-800-922-6081, fax to (803) 252-0379, or send an email.
The following bills have been sent to the Governor for approval or veto:
R23, S. 92 (Sens. Campsen, Senn, Garrett, Malloy and Young): An Act to add Section 7-17-110 to provide for the extension of an election protest filing deadline which falls on a legal holiday.
R25, S. 120 (Sens. Hembree, Campsen and Martin): An Act to amend Section 24-3-580, relating to the disclosure of the identities of execution team members and the penalties for the unlawful disclosure.
R26, S. 146 (Sens. Shealy, Goldfinch and Campsen): An Act to add Sections 44-48-115 and 44-48-180 to provide for the right to challenge commitment to the sexually violent predator treatment program based on ineffective assistance of counsel and to give priority status to sexually violent predator cases for purposes of scheduling court proceedings, respectively.
R29, S. 259 (Sens. Rankin, Young, Hutto, Sabb and Malloy): An Act to add Section 15-50-25 to provide a list of acts in which a structured settlement purchase company cannot engage.
R27, S. 164 (Sens. Climer, Gustafson, Kimbrell, Senn, Loftis, Peeler, Grooms, Garrett, Campsen, Turner, Davis and Young): An Act renaming Article 3, Chapter 7, Title 44 as the "State Health Facility Licensure Act"; by amending Sections 44-7-110, 44-7-120, 44-7-130, 44-7-150, and 44-7-320, all relating to the regulation of health care facilities in the state, to eliminate references to Certificate of Need.
R36, S. 500 (Sens. Cromer, Campsen and Rankin): An Act to amend Section 38-75-485, relating to the South Carolina Hurricane Damage Mitigation Program, to establish grant criteria, establish a nonmatching grant formula, and to remove a cap on the amount of the grant.
R38, S. 566 (Sens. Bennett, K. Johnson, M. Johnson, Hutto, Adams, Kimpson, Fanning, Kimbrell, Climer, Cromer, McElveen, Talley, Davis, Malloy and Grooms): An Act to enact the "South Carolina Craft Beer Economic Development Act"; by amending Section 61-4-1515, relating to the sale of beer by breweries, to provide that certain beer sold for on-premises consumption must be produced by the brewery on its permitted premises or transferred to the brewery and to delete the condition that sales to consumers must be held in conjunction with a tour.
R46, H. 3681 (Reps. West, Long, Rutherford, Bannister, Bradley, Chumley, Hiott, Hixon, Atkinson and Kilmartin): An Act to add Section 44-95-45 to provide that political subdivisions of this state may not enact any laws, ordinances, or rules pertaining to ingredients, flavors, or licensing of cigarettes, electronic smoking devices, e-liquid, vapor products, or tobacco products and to provide that such laws, ordinances, and rules enacted by a political subdivision prior to December 31, 2020, are not subject to the preemption imposed by this Act.
R63, S. 31 (Sens. Hutto and K. Johnson): An Act to amend Section 5-7-240, relating to independent audits of municipal financial records and transactions, to allow municipalities with less than $500,000 in total revenues to provide a compilation of financial statements.
R65, S. 252 (Sens. M. Johnson, Adams, Kimbrell, Reichenbach, Senn, Garrett and Malloy): An Act to add Article 5 to Chapter 2, Title 30 to enact the "Law Enforcement Personal Information Privacy Protection Act."
R66, S. 284 (Sens. Davis, Turner, Jackson, Scott, Kimpson, Senn, Campsen and Sabb): An Act to amend Section 6-1-530, relating to use of revenue from local accommodations tax, to provide that the development of workforce housing is one of the purposes for which local accommodations taxes may be used.
R67, S. 317 (Sen. Shealy): An Act to amend Section 25-21-20, relating to the establishment of the board of trustees for the Veterans' Trust Fund of South Carolina, to reduce the number of board members from 19 to 11.
R68, S. 343 (Sens. Shealy, Jackson, Hutto and Sabb): An Act to amend Section 44-7-130, relating to definitions in the State Health Facility Licensure Act, to include all short-term residential stabilization and intensive crisis services in the definition of crisis stabilization unit facilities.
R70, S. 399 (Sens. Peeler, Alexander, Malloy, Kimbrell and Grooms): An Act to amend Section 44-1-20, relating to DHEC, to provide for the creation of a Department of Behavioral and Public Health to assume the health-related functions of DHEC and for other purposes.
R76, S. 739 (Sens. Setzler, Alexander, Peeler, Williams, Davis, Talley and Malloy): A Joint resolution providing for a one-time authorization for use of certain remaining South Carolina housing tax credits provided pursuant to Section 1.b.1 of Act 202 of 2022.
R78, H. 3209 (Reps. Jordan, Murphy, Brewer, Williams, Henegan and Alexander): A Joint Resolution to extend certain governmental approvals affecting economic development within the state.
R83, H. 3691 (Reps. G.M. Smith, M.M. Smith, Davis, B.L. Cox, Pace, Guest, Leber, J.E. Johnson, Pope, Brittain, McGinnis, Hardee, Hewitt, Jordan, Thayer, Anderson, Rutherford, Trantham, Bailey, Schuessler, Gagnon, Beach, Oremus, Forrest, S. Jones, Taylor, Hixon, Blackwell, Collins, Bannister, Hiott, Carter, O'Neal, Ligon, Guffey, Sessions, T. Moore, Nutt, Hayes, Yow, Mitchell, Connell, Hager, B. Newton, White, Landing, Kirby, Moss, Bustos, Long, Caskey, Cromer and Weeks): An Act to amend Section 17-5-135 to allow coroners, deputy coroners, or coroners' designees to possess and administer opioid antidotes under certain circumstances.
R84, H. 3726 (Reps. G.M. Smith, West, Ballentine, Davis, Hager, Hewitt, Kirby, Long, B. Newton, Ott, M.M. Smith, Stavrinakis, Tedder, Robbins, Brewer, Murphy, Taylor, Leber, Sandifer, Ligon, Williams, Anderson, Blackwell, Nutt, McCravy, Mitchell, Yow, W. Newton, Weeks, Alexander, Pope, Hixon, Forrest and King): An Act add Chapter 30 to Title 41 to enact the "Statewide Education and Workforce Development Act."