Friday Report - February 26, 2021
The General Assembly focused primarily on two issues this week. The House spent most of the week debating a bill regarding the emergency powers of the Governor, while the Senate debated a bond bill involving the Charleston Port. Several bills of interest moved through committees as well as on the House and Senate floors that will be discussed.
Revenue, Finance, and Economic Development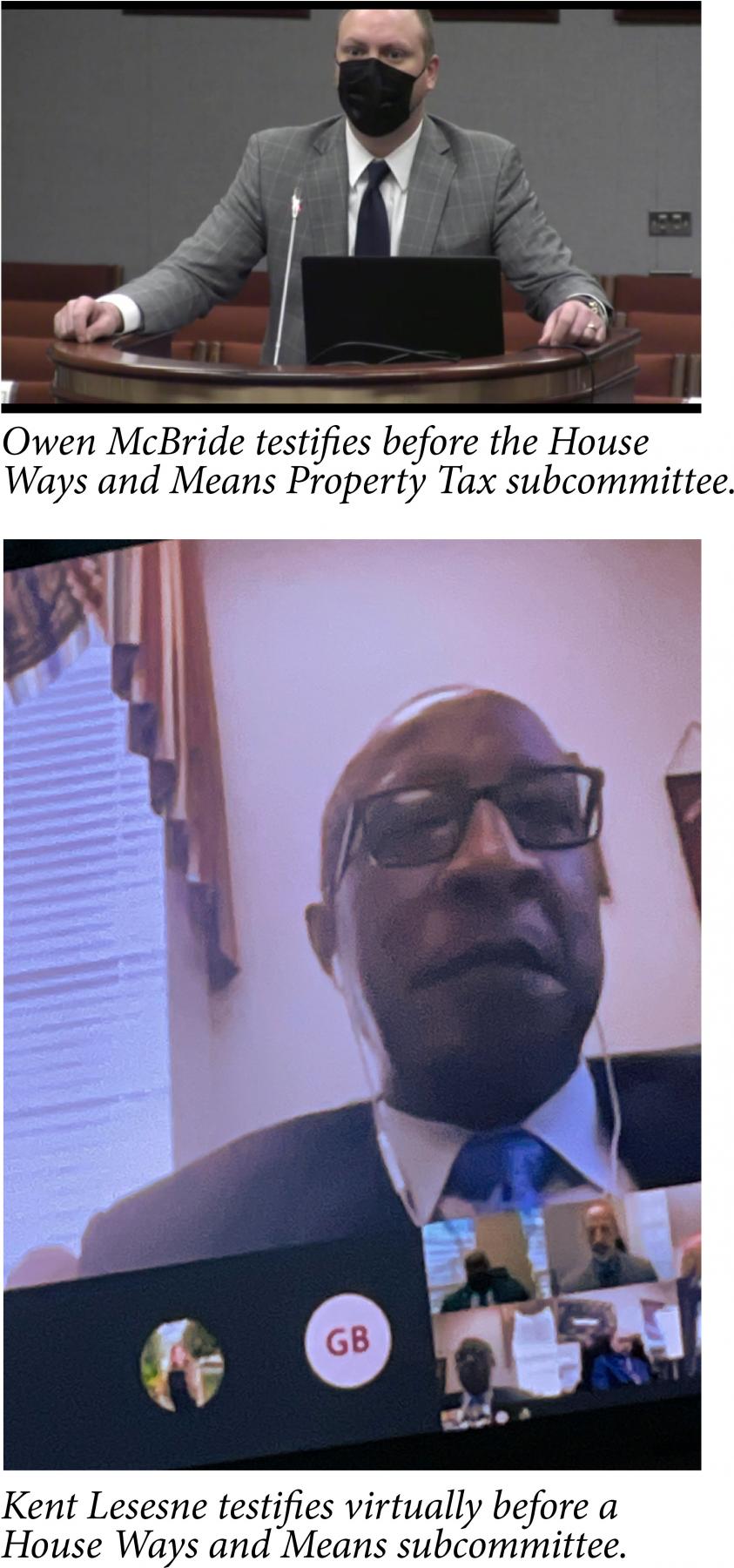 Budget Provisos
The House worked on the budget Provisos this week. Here is one Proviso of interest:
Proviso 113.cps – Capital Project Sales Tax (CPST) Revenue. This proviso allows a county that has CPST collections in excess of the amount necessary to complete all projects for which the tax was imposed to pledge and use the excess collections to fund road improvements, intersection improvements, and pedestrian transportation, as long as the tax has not yet expired. However, the county must first adopt an ordinance specifying the purposes for which the excess funds will be used.
Return to Work Earnings Cap – H. 3134. This bill removes the $10,000 earnings limitation cap for a retired employee under the State Retirement System and the Police Officers Retirement System that returns to work, an SCAC policy position. They must first be separated from employment in either system for a period of 12 consecutive months. The participating employer (county) shall pay to the respective system the employer contribution that would be required as if the return to work employee received the compensation as an active contributing member of the system. The employer must report the return to work employee to the retirement system. The bill also authorizes the South Carolina Public Benefit Authority Board (PEBA) to audit participating employers to verify compliance. If a participating employer is found to be non-compliant regarding the reporting requirement or contribution requirement to the system, they would be required to pay back to the system based on the compensation paid to the return to work employee as if they received the compensation as an active contributing member of the system. SCAC testified in opposition to the audit provision by PEBA along with others requesting that the 12-month employment separation period be reduced. A House Ways and Means subcommittee gave the bill a favorable report, but will allow SCAC and other stakeholders to submit amendments to address their concerns.
Employer and Employee Contribution Rates – H. 3106. This bill would authorize at the beginning of a fiscal year a participating employer in either the State Retirement System or the Police Officers Retirement System to increase their employer contribution rate by a percentage of earnable compensation no greater than the employee contribution rate for the fiscal year. A House Ways and Means subcommittee amended the bill with some technical language suggested by PEBA and gave the bill a favorable report as amended.
COVID-19 Liability Safe Harbor – S. 147. This bill would enact the South Carolina COVID-19 Liability Safe Harbor Act to provide liability protections for a limited time period for health care providers and businesses that follow public health guidance in response to the coronavirus public health emergency. Counties are listed as "covered entities" under the bill and therefore county employees are "covered individuals." S. 147 received a third reading and was sent to the House.
Economic Development Bonds – S. 491. S. 491 would authorize the issuance of up to $550 million in general obligation state economic development bonds specifically for a joint project between the Port of Charleston, the Department of Commerce, and Palmetto Railways. The bonds would be used for rail and port infrastructure located at the new Intermodal Container Transfer Facility and for a new waterborne cargo barge program that would run between the Wando Welch Terminal and the new Hugh K. Leatherman Terminal. After nearly two weeks of intense debate on the Senate floor, lawmakers amended the bill this week that would require the Ports Authority to pay a $1 per container fee starting three years after it receives the money and until the agency has paid off $150 million of the bonds.
In conjunction with the compromise amendment in the Senate to move the bill forward, the Ports Authority also agreed this week to turn over its 50 percent stake in the land for the proposed Jasper Ocean Terminal to Jasper County. This will allow Jasper County to work directly with the Georgia Ports Authority on potentially developing the site in a more expedited manner. S. 491 received a third reading as amended and was sent to the House.
Land Use, Natural Resources and Transportation
Permit Exemptions for Certain Residential Improvements – H. 3606. This bill would clarify what improvements homeowners may make to their homes without having to first obtain a permit. For example, the bill would clarify that homeowners may build a small deck off the homeowner's dwelling that is no more than 200 square feet in area and no more than 30 inches off the ground without a permit. The bill would also clarify that a residential specialty contractor is not authorized to construct additions to residential buildings or structures without supervision by a residential builder or other appropriately licensed person or entity. The House Labor, Commerce and Industry Committee amended the bill to provide that a "residential specialty contractor" is a person who is used when undertakings exceed $500 dollars. The previous amount was $200 dollars. H. 3606 received a favorable report as amended and is pending a second reading on the House calendar.
Public Safety, Corrections and Judicial
SCAC Board Member and Lancaster County Administrator Steve Willis along with Daina Riley testify before a Senate Judiciary subcommittee.
First Responder Workers' Compensation for Psychological Injuries – S. 94, S. 282, and S. 402. These bills would exempt first responders from having to establish by a preponderance of the evidence that stress, mental injury, or mental illness arising out of or in the course of employment stems from conditions that are extraordinary or unusual relative to the normal conditions of employment for purposes of collecting workers' compensation. S. 402 would include coroners in the definition of first responder. SCAC opposes these bills as they would reduce the standard for mental-mental claims. A Senate Judiciary Subcommittee heard testimony on the bills this week but ran out of time. Another subcommittee meeting should be scheduled for these bills next week.
Police Dogs and Horses – S. 378. This bill would amend current law relating to teasing, maltreating, or injuring police dogs and horses. Persons who are convicted of such crimes would be required to pay restitution to the appropriate law enforcement agency to cover the full cost of restoring or replacing a police dog or horse that was injured or killed and may be ordered to complete up to 500 hours of community service with an animal-related organization. The Senate gave S. 378 third reading and sent the bill to the House.
County Government and Intergovernmental
Firefighter Training Cost Reimbursement – H. 3466. This bill would provide that a fire department that assumes the cost of training a firefighter may be reimbursed for these costs by another fire department that subsequently hires the firefighter within a certain period of time. This is an SCAC policy position. The bill failed to receive a favorable vote at the full 3M committee meeting with a 7-7 vote. The committee indicated they would bring it back up at a later time.
Other Items of Interest
SCAC's Virtual Legislative Update – Friday, March 19, 2021 at 9:00 a.m.
Mark your calendar to join SCAC's lobbying team for a virtual legislative update on Friday, March 19 at 9:00 a.m. In addition to hearing the latest news about the state budget, you'll also be briefed on other important legislation that affects county government. Registration information will be emailed to all county officials by March 5 and will be available on SCAC's website. If you have any questions, please contact SCAC staff at (803) 252-7255 or tollfree at (800) 922-6081, or via e-mail at scac@scac.sc.
---
Newly-Introduced Legislation
View/Download Full Text for Newly-Introduced Legislation
Note: If you would like to offer comments to the SCAC staff, please call us toll-free at 1-800-922-6081, fax to (803) 252-0379, or send an email. You can also go to www.scstatehouse.gov and click on "Legislation," then "Introduced Legislation."
Senate Bills
S. 587 — Provides that the provisions requiring the reimbursement of bond proceeds, plus interest, upon the sale of a meeting and exhibit space are not applicable under certain circumstances.
S. 588 — Provides that every citizen has the fundamental and inalienable right to bear arms in defense of himself and the state, and any restriction on this right shall be subject to strict scrutiny.
S. 589 — Authorizes a concealable weapon permit holder to carry a concealed weapon openly on their person.
S. 591 — Provides that a marriage entered into by an individual younger than 18 years of age is void.
S. 603 — Amends provisions of the law in Title 44 pertaining to hazardous waste cleanup by providing standards for certain cleanup, removal, remediation, and other responses.
S. 608 — Provides that the county election commission of a county that proposes certain local sales and use taxes must notify the Department of Revenue 90 days before the referendum.
S. 609 — Authorizes counties that have access to federal tax information to conduct criminal background checks on their employees and contractors.
S. 616 — Provides that an employer that is currently in the South Carolina Retirement System may elect to pay all or a portion of required employee contributions to the retirement system during a fiscal year up to a certain limit.
House Bills
H. 3933 — Adds § 6-1-780 to provide that a penalty, fine, or other additional cost may not be imposed with respect to local hospitality tax payments received within seven days of the due date that in the aggregate exceeds 5 percent of the delinquent tax.
H. 3938 — Enacts the "South Carolina Inclusionary Housing Act."
H. 3939 — For purposes of workers compensation, exempts law enforcement officers from the definition of mental injury if the law enforcement officer's impairment causing stress, mental injury or mental illness arise from their direct involvement in, or subjection to, the use of deadly force in the line of duty.
H. 3942 — Authorizes an education capital improvement sales and use tax in certain situations.
H. 3948 — Adds § 4-37-60 to provide that a county that has imposed a tax pursuant to Chapter 37, Title 4, may impose another sales and use tax.
H. 3950 — Provides for transfer on death designations for certain categories of titled personal property.
H. 3958 — Authorizes a coroner to act as a first responder under certain circumstances.
H. 3959 — Authorizes the Attorney General and the Assistant Attorney General to carry a concealable weapon while on duty.
H. 3966 — Provides conditions upon which non-resident active military personnel and college or university students who possess a valid non-resident driver's license may operate motor vehicles in this state.
H. 3977 — Provides that if a local law enforcement agency received any of its funding from a county for the previous fiscal year, then the county cannot decrease their annual budgetary appropriation to the law enforcement agency by more than 5 percent of the previous fiscal year's appropriation, with some exceptions.