Lancaster County Council Demonstrates Commitment to Education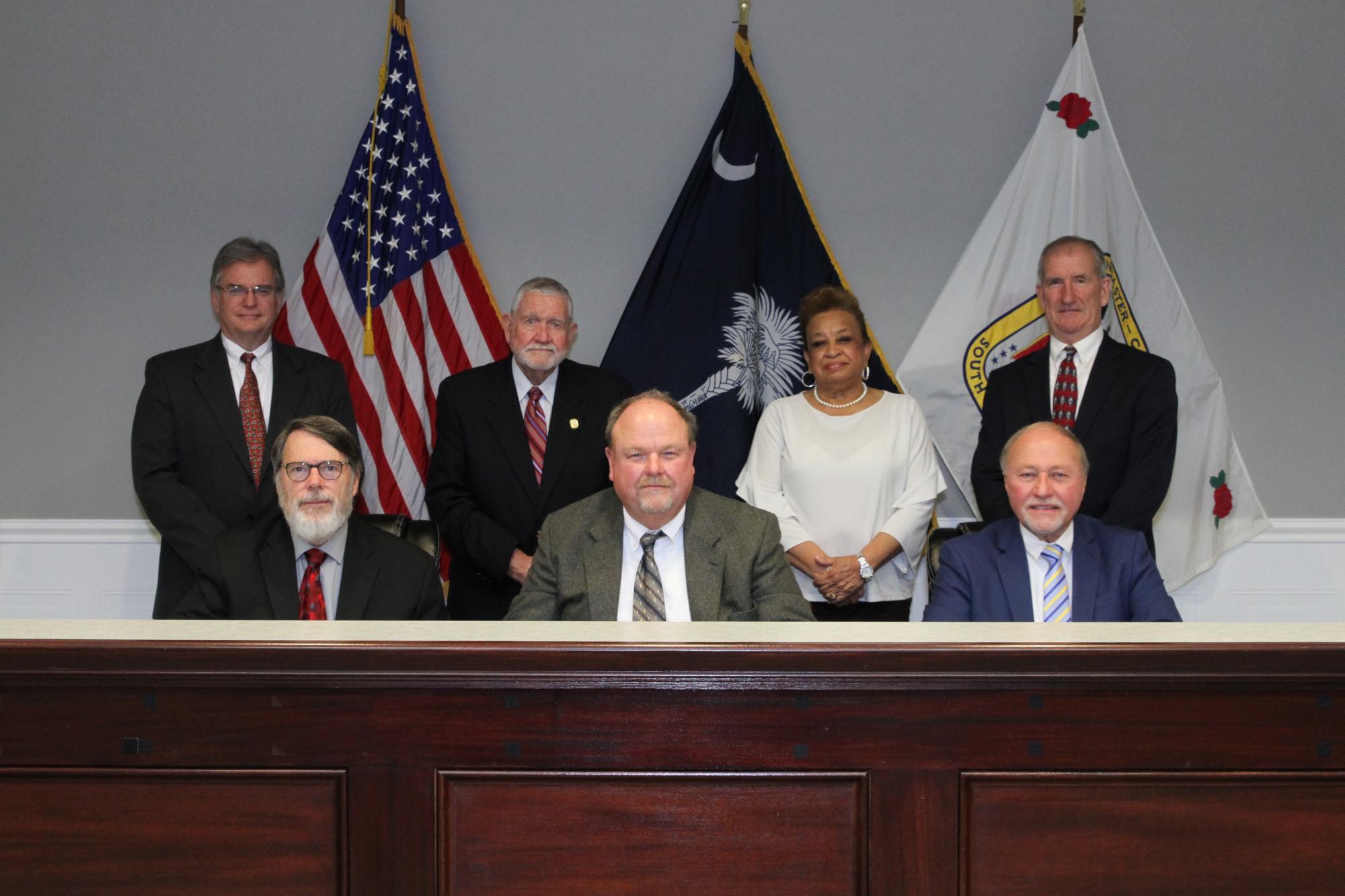 Lancaster County Council as a group has achieved the feat of each member graduating from the Institute of Government for County Officials!
The Institute of Government for County Officials is a training program designed to equip county officials with the tools needed to enhance their skills and abilities to function more eectively in their positions. The Institute is provided by SCAC in cooperation with the Joseph P. Riley Jr. Center for Livable Communities at the College of Charleston, and Clemson University's Master of Public Administration Program is a sponsor.
Each council member has completed, at a minimum, 27 hours of Level I coursework which includes topics such as legal issues, public budgeting, planning and land use, and ethical leadership. Furthermore, most of the council members have graduated from Level II which is accomplished by completing 18 hours of more advanced coursework, and those that have yet to graduate from Level II are working towards it.
The council in Lancaster County is composed of seven members each elected by single-member district. Term lengths are for four years. Lancaster County's 2020 Census Population was 90,016.
SCAC applauds Lancaster County Council's dedication to education!
(Pictured: LANCASTER COUNTY COUNCIL—(Front row, left to right) Council Vice Chairman W. Brian Carnes, Council Chairman Steven R. Harper, Council Member Billy Mosteller; (back row, left to right) Council Members Allen Blackmon; Larry F. Honeycutt; Charlene McGriff; and Terry Graham.)