2023 Handbook Supplements Now Available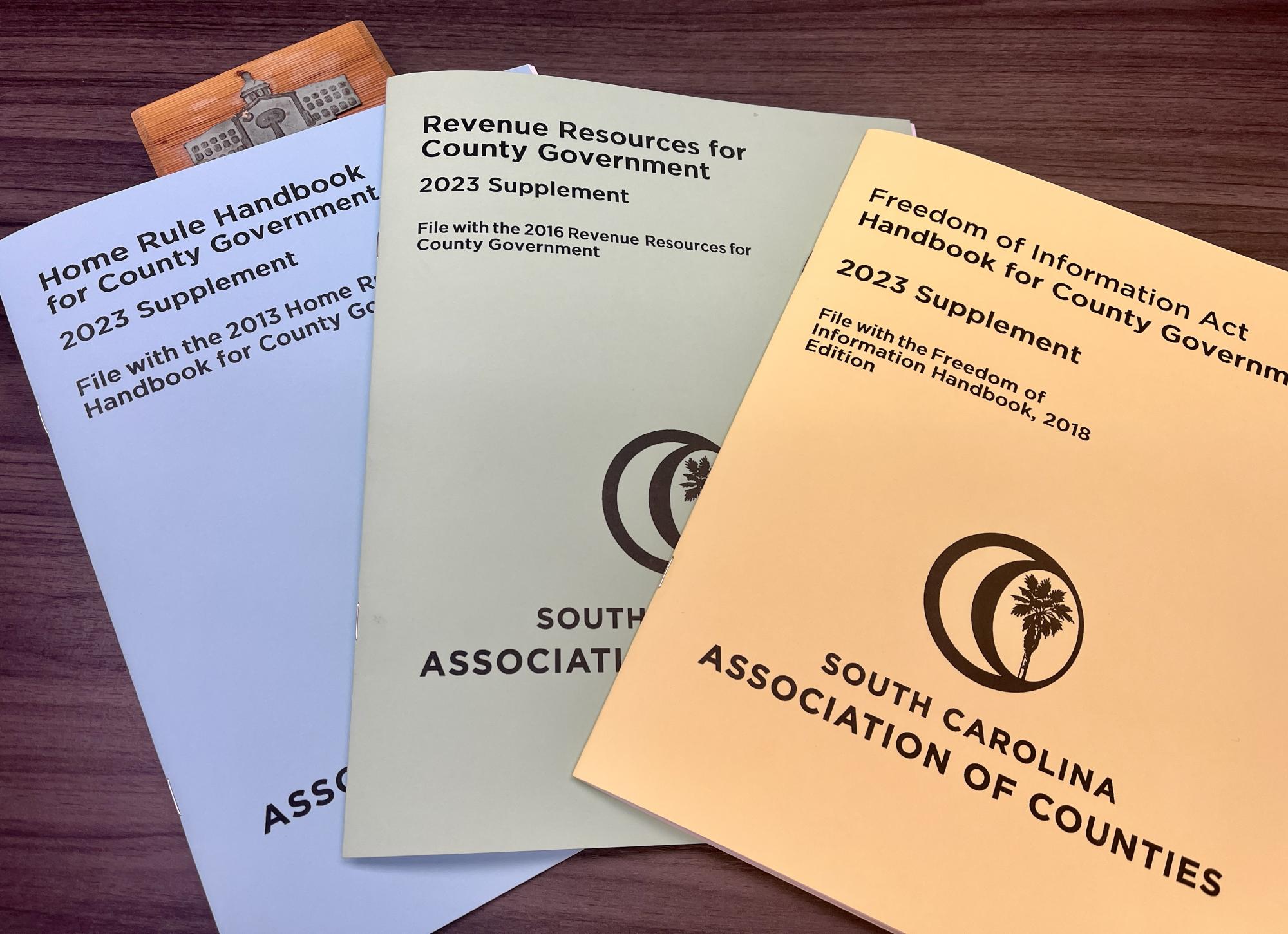 The SC Association of Counties recently released three new publication supplements designed to update county officials on law changes and Attorney General's opinions around key topic areas. They are:
The publications are intended to offer county officials references to begin a search for information in the particular topic areas.
Editor's notes, case notes, and summaries of Attorney General's opinions are provided in order to give a fuller understanding of each code citation. However, the publications are not designed to be the final word on law affecting county government.
It is important for county officials to consult county attorneys with a specific question regarding the law.