Lexington County's Jeff Anderson Honored for Service with SCAC President's Cup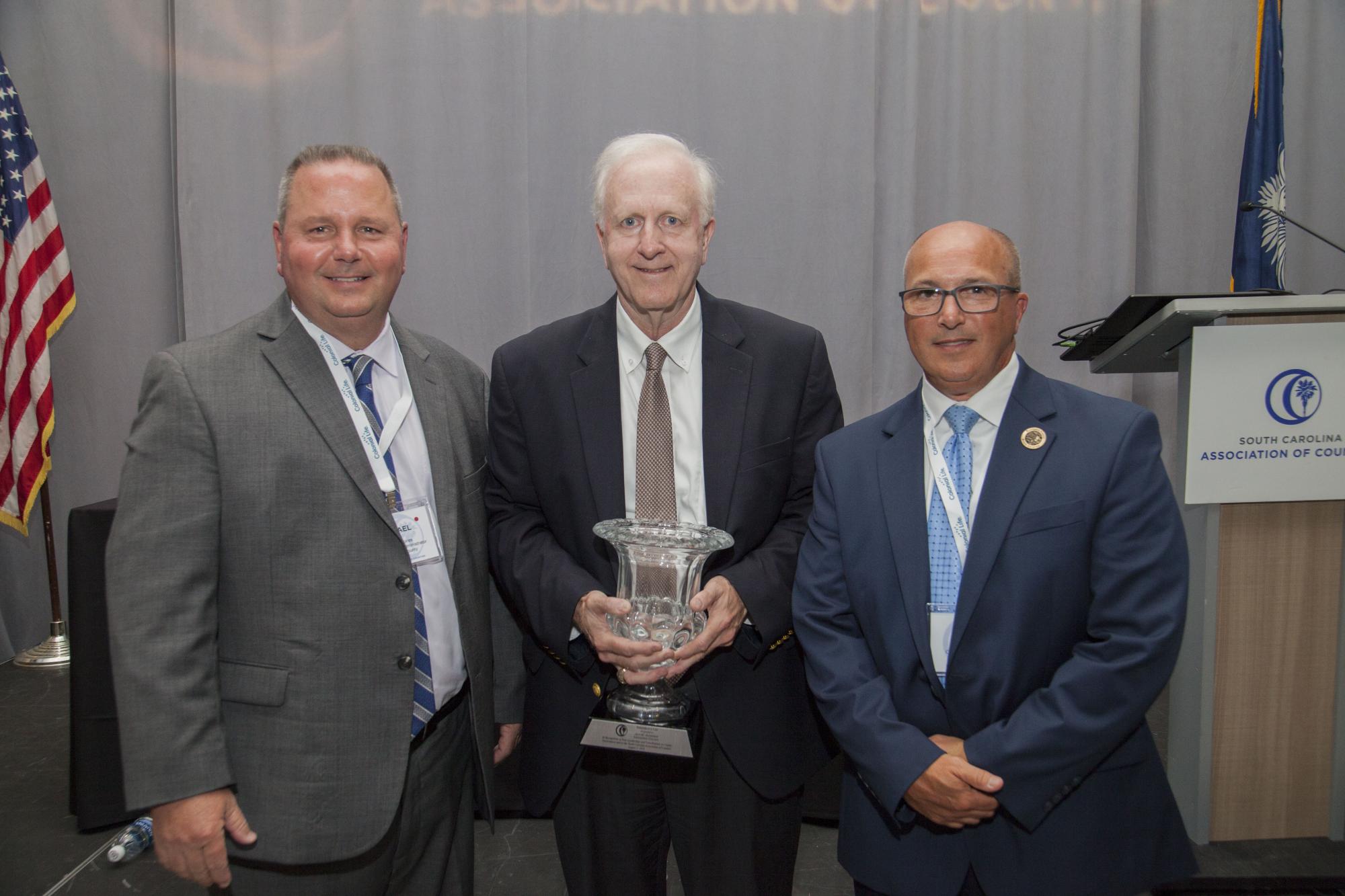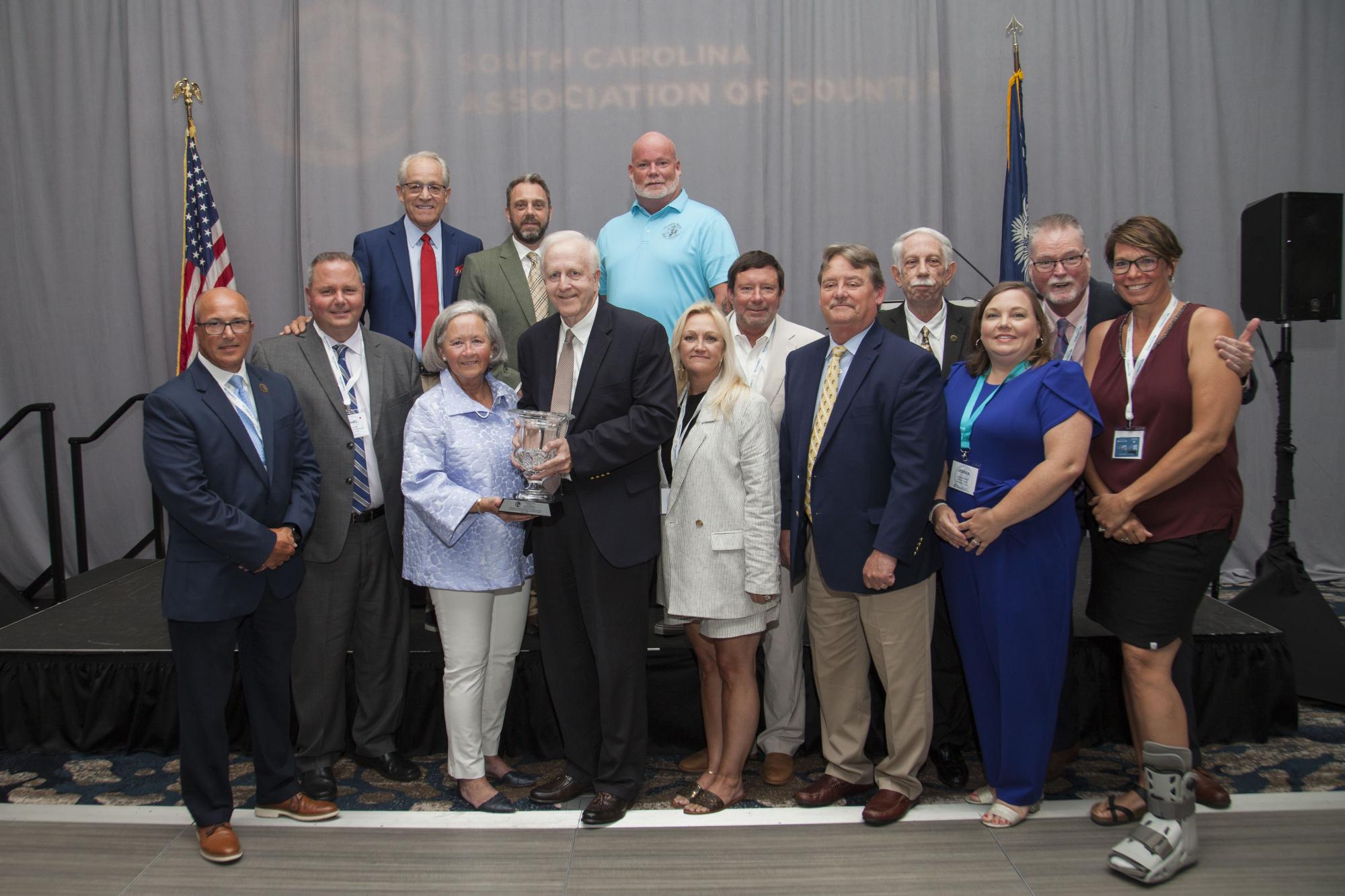 Lexington County Attorney Jeff M. Anderson was recognized for his public service and dedication to South Carolina county government with the 2023 David K. Summers Jr. President's Cup from the SC Association of Counties (SCAC).
Each year the Association's president honors a county official who has merited special recognition for service to county government and assistance to the SCAC president.
"I have the privilege of recognizing someone who exemplifies the best of county government—the best of Lexington County government," said Debra B. Summers, SCAC President for 2022-23 and Lexington County Council member. "In my nearly 20 years as a council member one of the constant guiding forces has been Jeff Anderson, who gives us legal guidance and professional opinion."
Anderson, who practices at Davis Frawley and has served as Lexington County's attorney since 1988, received the award from Summers during SCAC's Annual Conference closing event Aug. 2.
Anderson performs a wide variety of legal services for the county and has argued cases before the South Carolina Supreme Court and Court of Appeals.
"Jeff loves Lexington County and has given back to our county for more than three decades," Summers said. "I am so appreciative of his service and guidance over the years. It's my honor to recognize his contributions to making Lexington County the best it can be for our citizens."
An Edgefield native, Anderson graduated from Clemson University and the University of South Carolina School of Law. Before joining Davis Frawley in Lexington, Anderson served as a judicial law clerk for former Governor and Circuit Judge George Bell Timmerman, Jr. and for Circuit Judge Hubert E. Long.
He comes from a family of lawyers. His father, Joe F. Anderson, Sr. was an attorney in Edgefield for 40 years. His brothers Greg, Ben and Joe are also lawyers. All of the Andersons graduated from Clemson University, and the moot courtroom at Clemson is named in honor of Joe F. Anderson, Sr.
Anderson and his wife Melanie have two children and are members of Lexington United Methodist Church.
Named for former SCAC president and Calhoun County Council Chairman David K. Summers Jr., the President's Cup is one of the Association's highest awards. The late Summers was the longest-serving SCAC Board of Directors member in addition to his four decades of service on Calhoun County Council.