2023 Institute of Government Graduates Recognized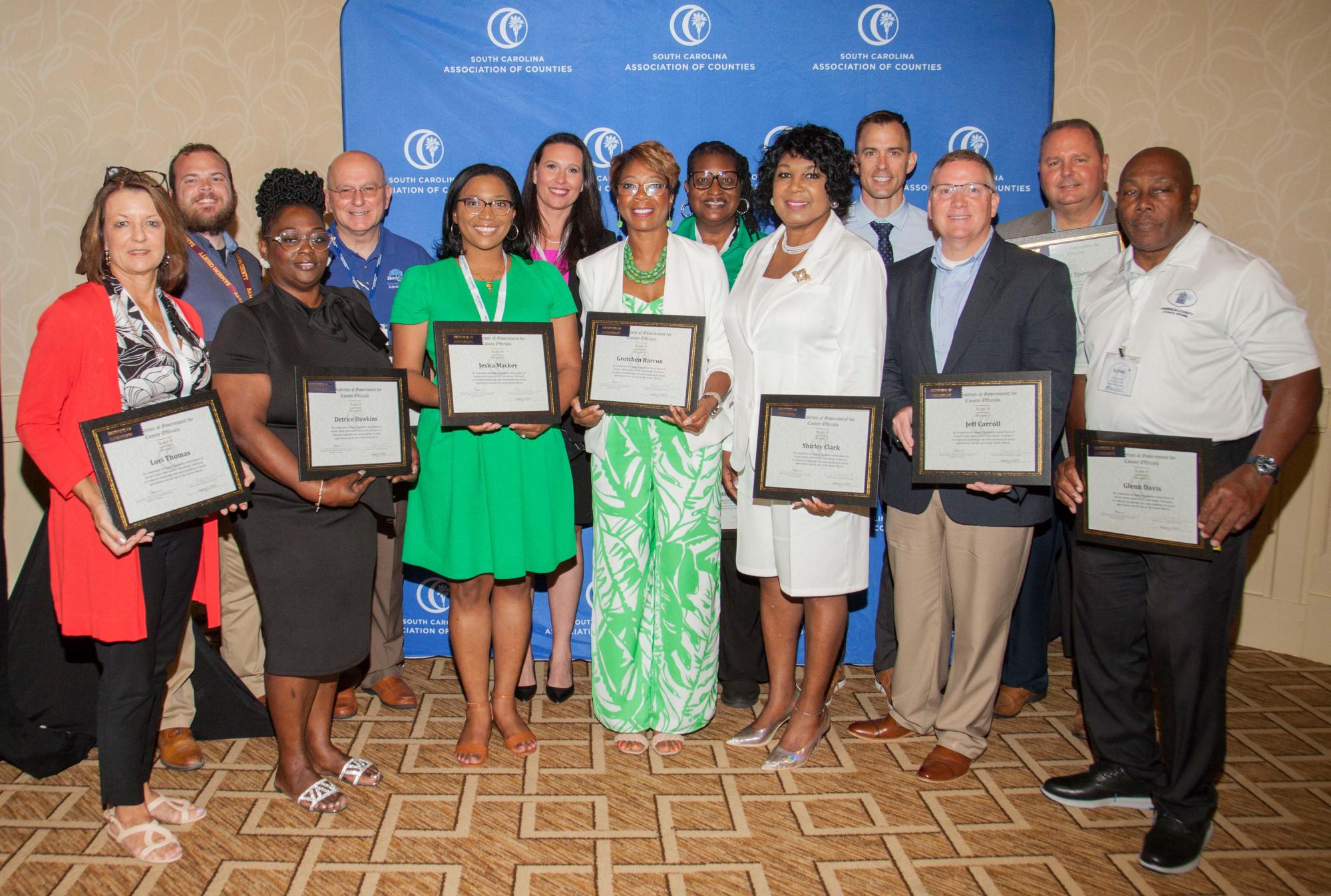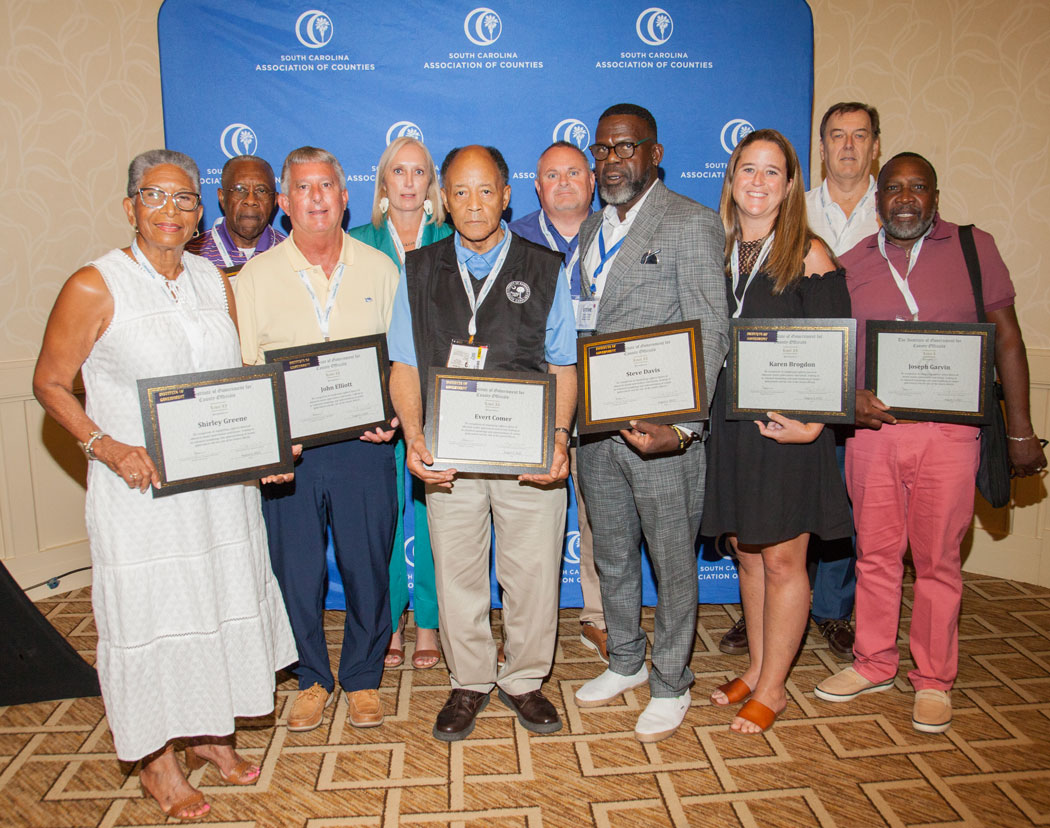 Forty-three county officials recently graduated from the South Carolina Association of Counties' (SCAC) Institute of Government for County Officials, Levels I and II.
"It is an honor for me to recognize members of the class of 2023," said 2022-23 SCAC President Debra B. Summers, Lexington County Councilwoman, when recognizing graduates at the SCAC Annual Conference general session on Aug. 2. "Thank you for your dedication to county government, as demonstrated by your graduation."
Level 1 graduates were:
Anderson County—Glenn Davis, Council Member; Matt Hogan, Roads and Bridges Manager
Bamberg County—Chip Maier, IT and Administration
Barnwell County—Linda Cook, Human Resource Manager
Beaufort County—Jared Fralix, Assistant County Administrator
Chesterfield County—Benjamin Conklin, Council Member
Clarendon County—Hampton Barrineau, Director Emergency Management
Dillon County—Detrice Dawkins, Council Vice Chairwoman
Fairfield County—Douglas Pauley, Council Chairman
Greenville County—Stephen Shaw, Council Member
Horry County—Ashley Carroll, Clerk to Council; Barry Spivey, Council Member
Lancaster County—Cathy McDaniel, Procurement Director
Laurens County—Jeff Carroll, Council Vice Chairman; Shirley Clark, Council Member; Melissa Ferqueron, Executive Assistant to the County Administrator; Thomas Higgs, County Administrator; Cheyenne Noffz, Clerk to Council
Lexington County—Amber Conger, Library Director; Michael Spires, Deputy Administrator
McCormick County—Jacqueline Brown, Council Member
Orangeburg County—Joseph Garvin, Council Member
Richland County—Gretchen Barron, Council Member; Anette Kirylo, Clerk to Council; Jesica Mackey, Council Vice Chairwoman; Lori Thomas, Assistant County Administrator
Sumter County—Carlton Washington, Council Member
Level II graduates were:
Bamberg County—Everett Comer, Council Vice Chairman
Beaufort County—Denise Christmas, Finance Director
Berkeley County—Steve Davis, Council Member
Chester County—Mike Levister, Planning/Zoning Director
Dorchester County—Stuart T. Friddle, Council Chairman
Fairfield County—Shirley Greene, Council Member
Greenville County—Mike Barnes and Stephen Shaw, Council Members
Jasper County—John Kemp, Council Member; Cathy McDaniel, Procurement Director
Lexington County—Lynn Sturkie, County Administrator
McCormick County—Charles Cook, Council Member
Newberry County—John Scurry, Council Member
Oconee County—John Elliott, Council Chairman
Williamsburg County—Torrance Wilson, Council Member
York County—Karen Brogdon, Clerk to Council
The Institute of Government for County Officials provides elected county leaders and employees with the opportunity to enhance their skills and abilities. Participants must complete 27 hours of instruction to graduate from Level I and 18 hours of instruction to graduate from Level II. The next round of classes will be held in October in conjunction with the SCAC Fall Advocacy Meeting.
SCAC partners with the Joseph P. Riley Jr. Center for Livable Communities, College of Charleston, to offer the Institute of Government three times a year. Clemson University's Master of Public Administration program sponsors the Institute.